Meet Dr. Christopher French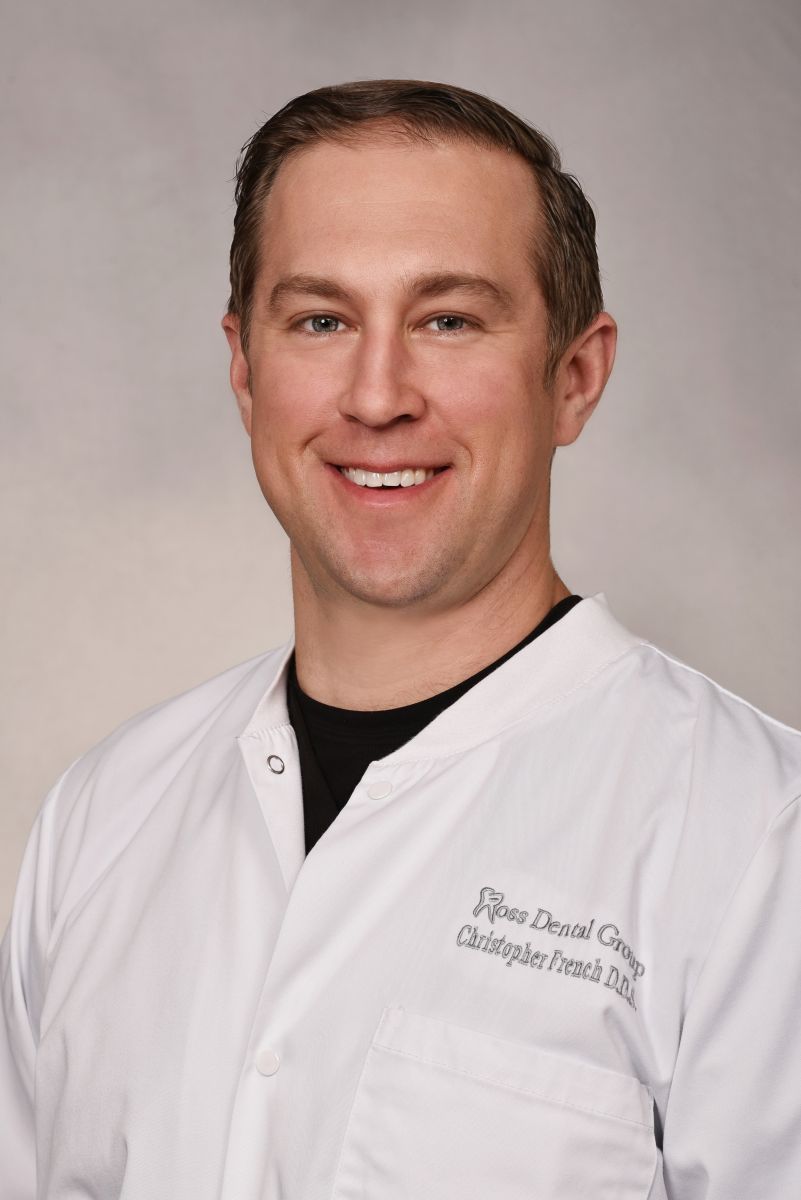 I am honored that I get to partner with my patients, working together to create healthy smiles for a lifetime. I have the privilege to see and meet so many amazing people every day. The friendships we form and stories they share are endlessly rewarding.
I love having the opportunity to change people's opinion of dentistry from something scary to something that can be relaxing and enjoyable. My goal is for patients to leave the office saying that their visit was so much more comfortable and pleasant than they could have ever imagined.
Education and Continuing Education
I graduated from St. Xavier High School in 2005, and then earned a Bachelor of Science in Biology from the University of Georgia. I completed my Doctorate of Dental Surgery at The Ohio State University, where I graduated in 2014.
In dentistry, each day brings a new challenge and it keeps me excited to continue to learn and grow as a dentist. As a member of our local study club of dentists and specialists, as well as the Cincinnati Dental Society, I get the opportunity to discuss complex cases with other doctors to evaluate new and different treatments that I can bring to the office.
In the Office
Of course, I wouldn't be able to offer the level of dentistry that I do without my team. I am surrounded by an unbelievable group of people that make coming to work a joy. They are extremely knowledgeable when it comes to everything from your dental health to your dental insurance benefits. Each team member will give you the personal attention you deserve.
Family and Community
I am a Cincinnati native, and moved back here after graduating from dental school. My wife Erin is an attorney. We met in school at the University of Georgia and married in 2015. We have a dog, Chubb, named after a Georgia football player. We also have a son, Kieran, and a daughter, Georgia, that keep us entertained and busy.
When I'm not in the office, I love spending time with my family; we love boating and water skiing on Lake Cumberland. Erin and I are also die-hard Georgia football fans!
Being involved in the Cincinnati community allows me to spread smiles even when I'm not in the office. I volunteer with Give Kids a Smile and Team Smile, both of which provide free dentistry to underserved children.